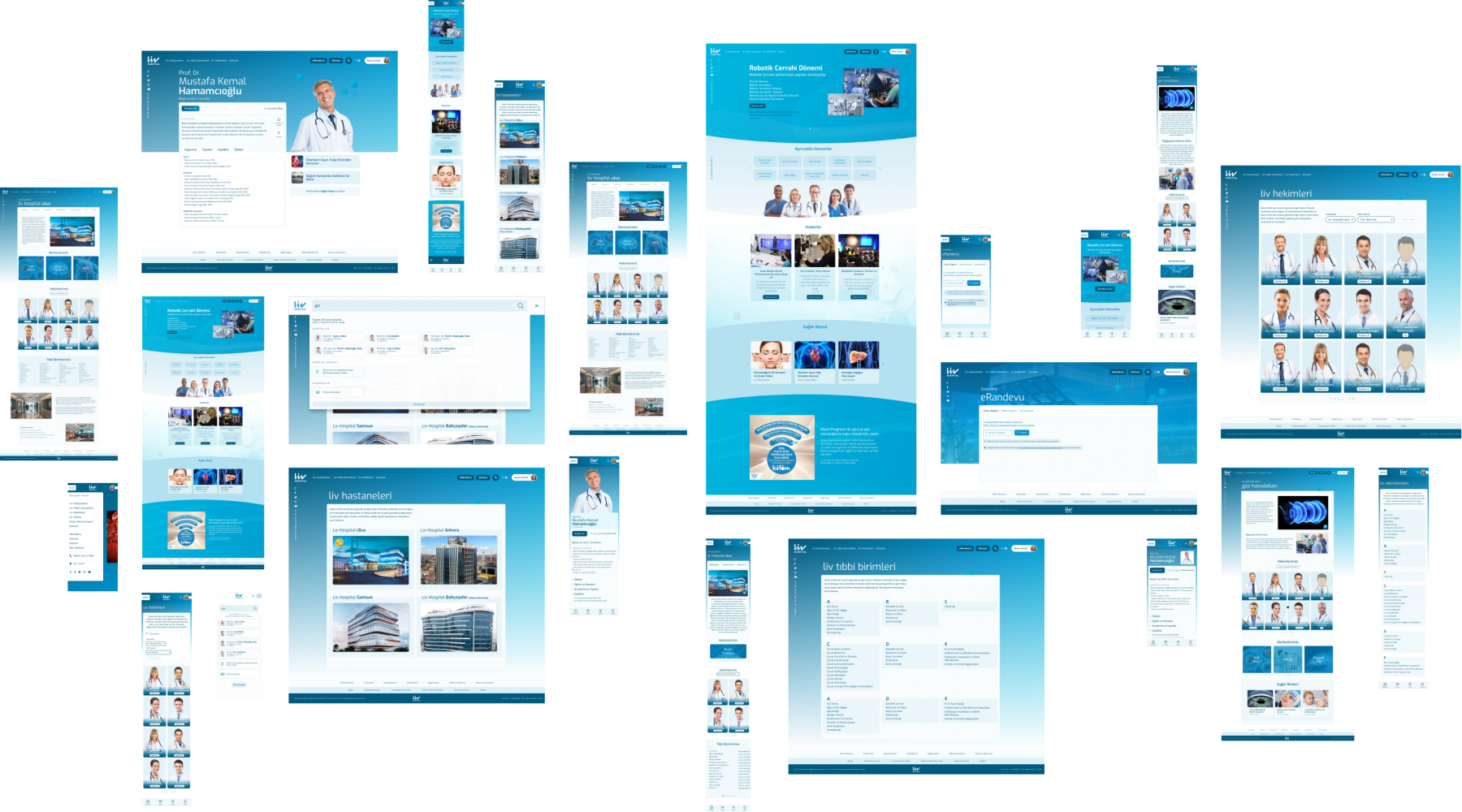 Aspect
Adaptive UI Design
UX Design
Web Application Frontend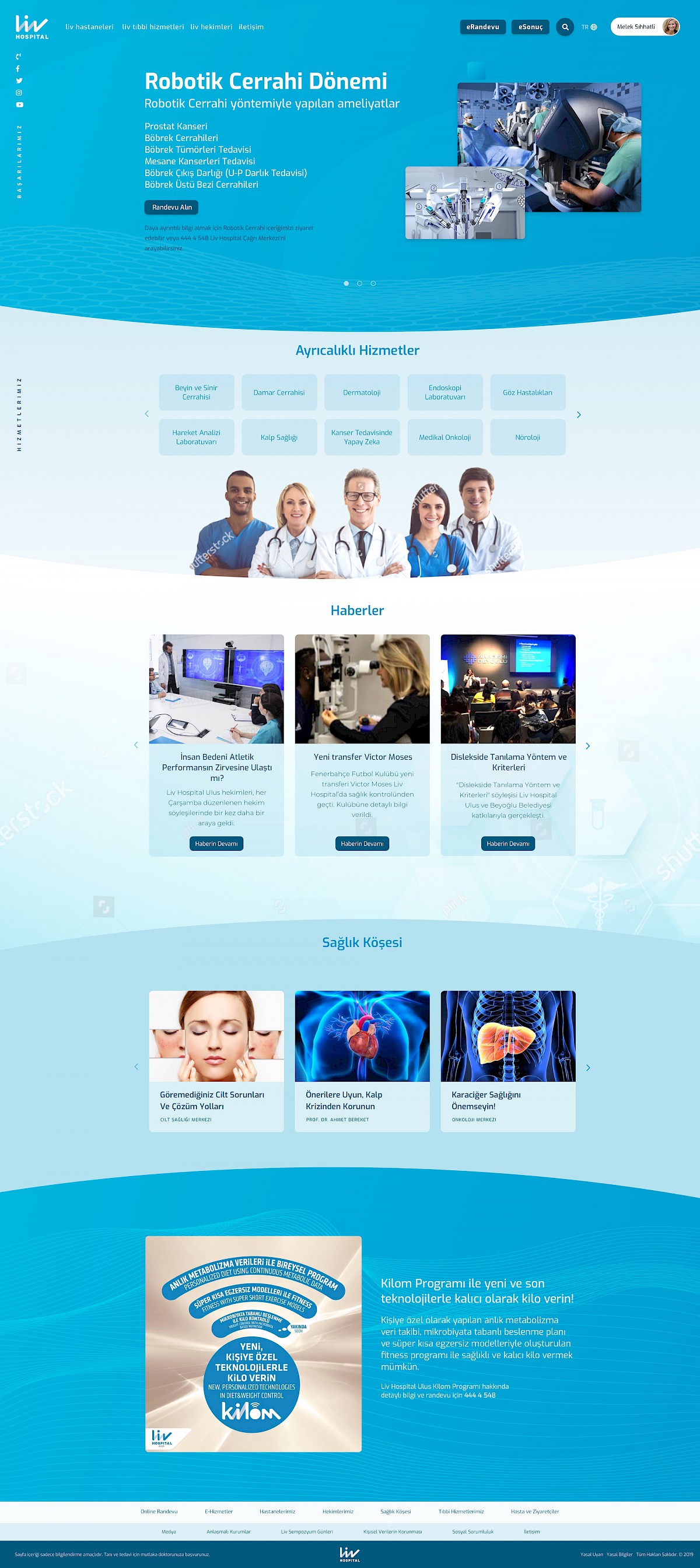 Providing health services and medicinal info to upperclass audience with mobility, accessibility, and style.
Liv Hospital is the luxurious hospital and health services brand in Turkey, and they target A+ level audiences.

Distinctive design elements and distinguished presentation of rather normalized services are the main strategy of this design. We'd like the visitor to feel the brand's own interior design and corporate identity in every aspect of the site, whilst experiencing trust and inter-connectivity of related information and services, whether they're on their phone or tablet or computer. On mobile, the site seems and feels like a mobile app, on desktop, it feels like a native desktop app.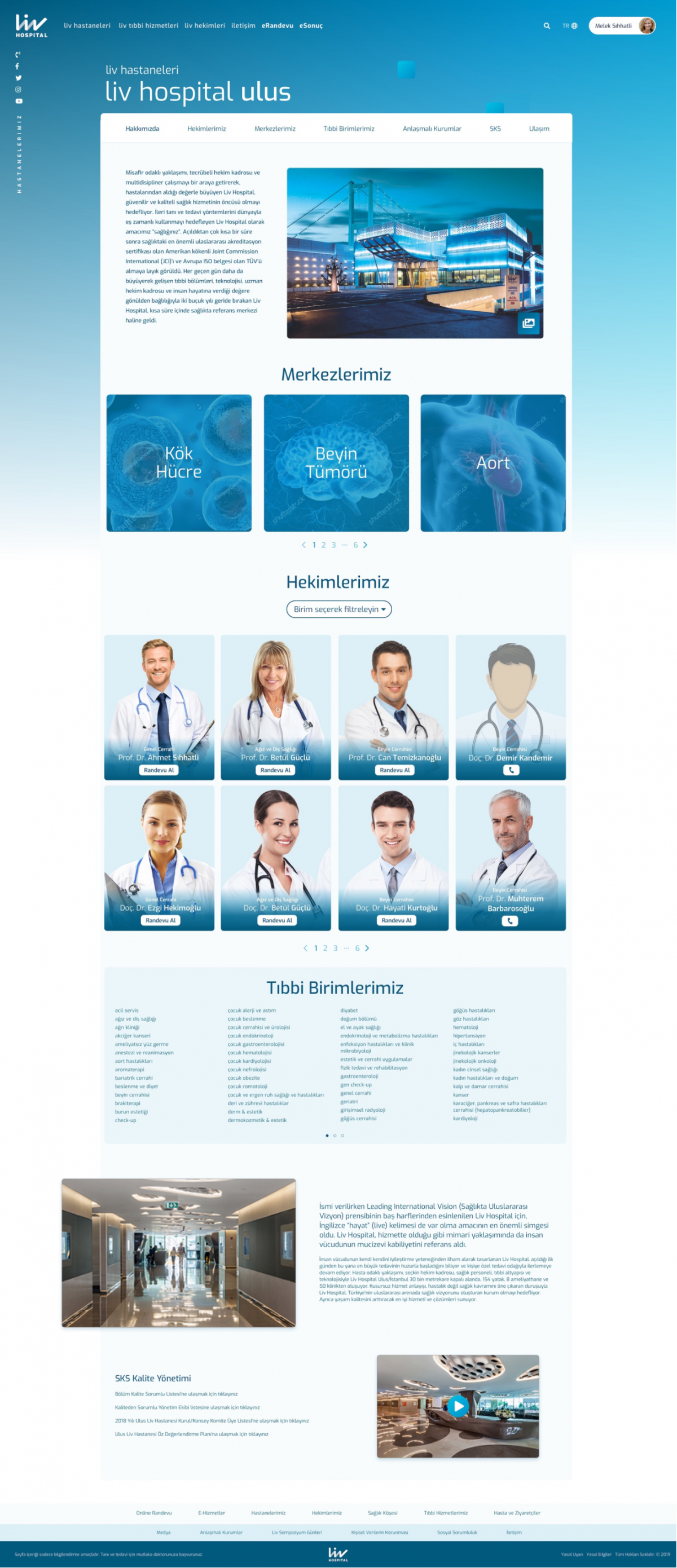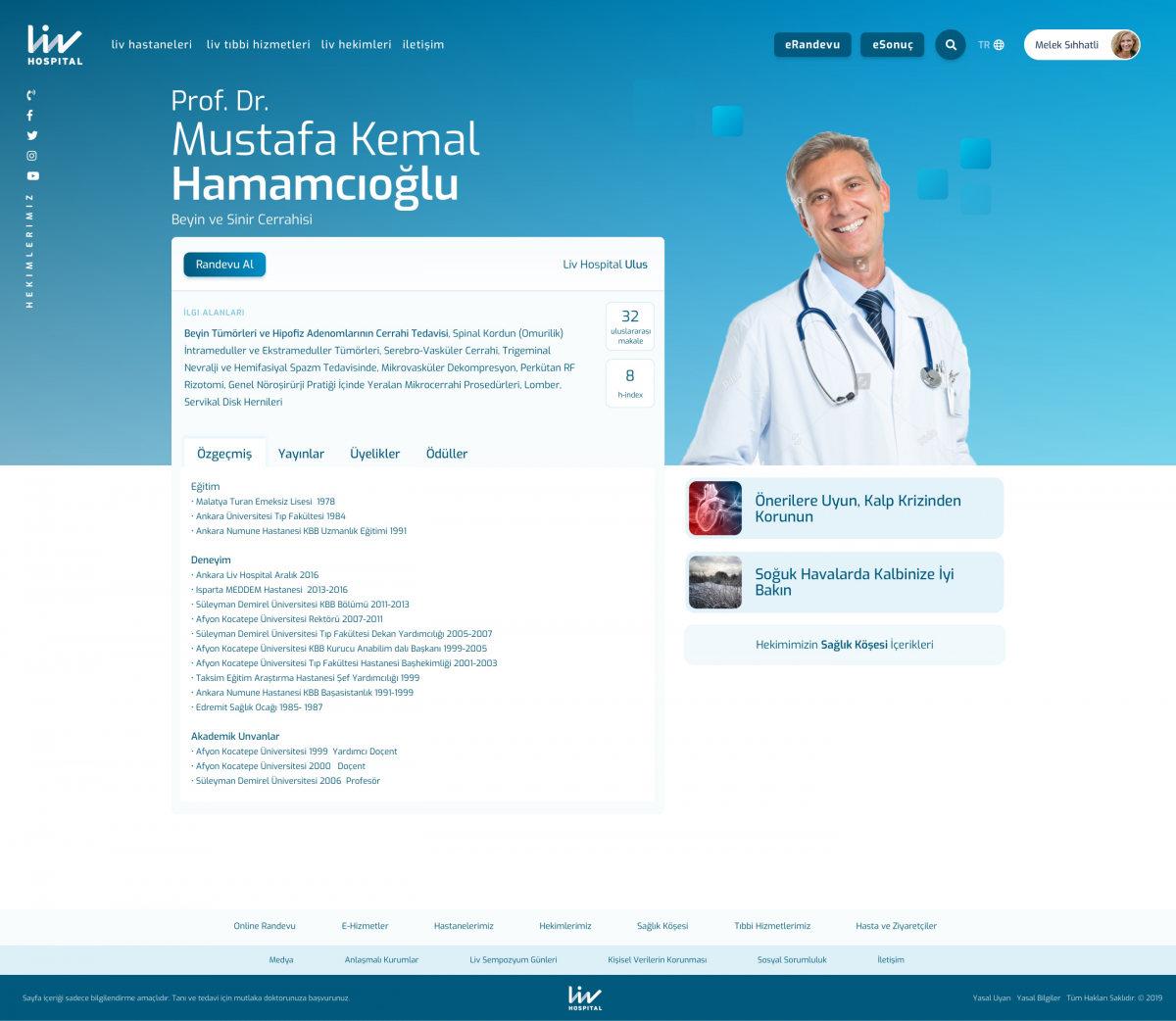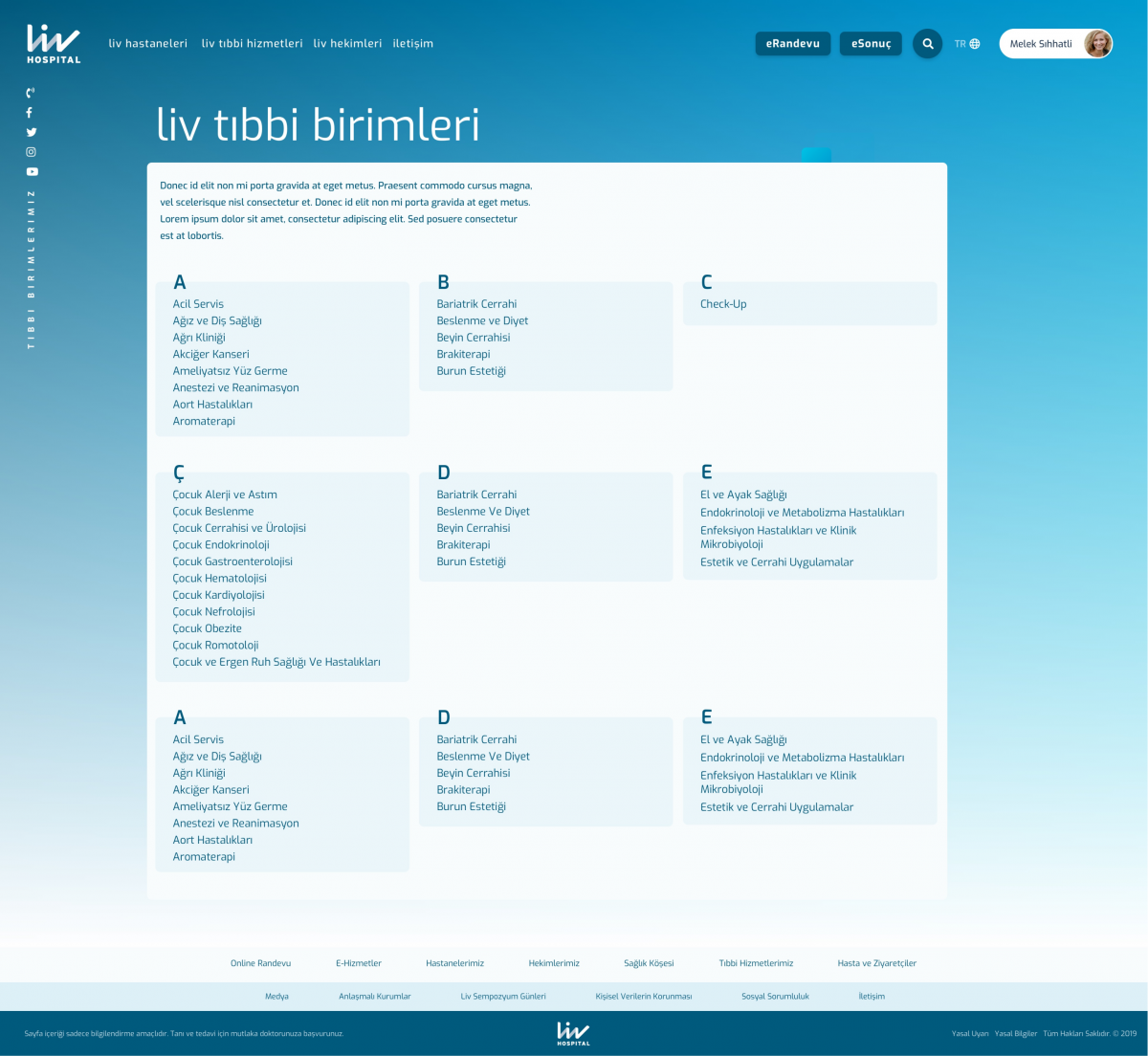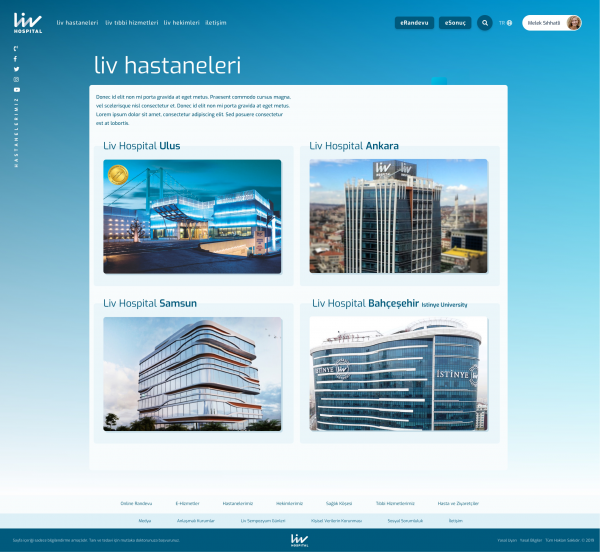 With app-like experience, mobile visitors access desired information quickly with shortcuts.